Get to Know WEICHERT, REALTORS® – Wayne Murray Properties' Agent Saralyn McIver
Posted in: Real Estate
Comments Off
Potential homebuyers listen up, there's a new agent in town, and she's on a roll.
Houston realtor Saralyn McIver recently announced her decision to join the Weichert Realtors-Wayne Murray Properties team, a client-centered company that currently holds the title as the largest privately held national real estate company in the United States. A Texas native for over 12 years, she's no stranger to what it means to be a Texan. However, it's not just her extensive knowledge of the area that sets her apart from the pack, it's her dedication to helping others.
No stranger to service, Saralyn McIver began her career in social work. Holding both her Masters and PhD in social work, Saralyn doesn't just know about excellence service, she's a living example of it. After working over 11 ½ years as a helping professional, Saralyn brings fresh perspective to the world of real estate.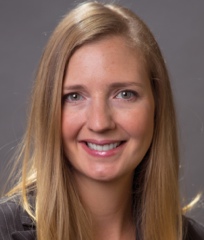 Self-starter, data lover, and full time helper, Saralyn McIver is the perfect addition to the Weichert Realtors-Wayne Murray Properties team. Bringing extensive knowledge and expertise of Houston's neighborhoods including, but not limited to: Montrose, Woodland Heights, The Heights, and Downtown Districts, Saralyn McIver has quickly become an invaluable asset to the team. By combining her comprehensive knowledge of Houston relocation real estate, along with her exceptional customer relationship management skills, Saralyn has quickly become a forerunner in Houston's real estate market.
It is through this commitment to excellence that Saralyn McIver has been able to exceed her client's expectations not just part of the time, but all the time. A passion for people and for the city of Houston, Saralyn gives her client's an experience that goes above and beyond their expectations.
Ready to take the Houston market by storm, Saralyn McIver has certainly demonstrated she has what it takes to make a real and substantial impact.
For more information regarding Saralyn McIver or Weichert Realtors- Wayne Murray Properties please visit www.saralynmciver.com
Saralyn McIver
9708 Hillcroft St
Houston, TX 77096
(713) 728-2300 (office)
(832) 528-1129 (cell)